Linda's Interview with Dr. Foojan Zeine
---
Empower Radio
Falling in love is never a straight line to "happily ever after." Relationships go through seasons of change, renewal, darkness, and light. So, what's a couple to do? Long-time therapist and couple's coach Linda Carroll joins Lisa Campion for an illuminating discussion.

Click HERE to listen.
Linda joins Sandy Weiner, renowned women's empowerment and relationship coach, for a lively discussion on her popular Women of Value podcast to discuss life, love...and an enlightening disagreement one night at a dinner party.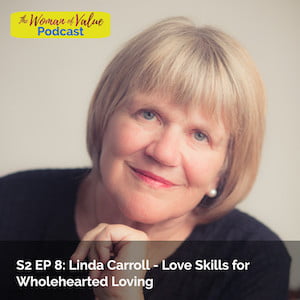 Spirituality & Health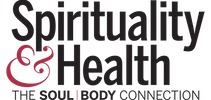 "Rituals comfort and nurture us. They become something we can count on no matter what is going on in our lives." In this excerpt from Love Skills, Linda addresses Ritual Connection: 5 Daily Practices to Strengthen Your Relationship.
Click HERE to read Linda's excerpt.
New World Library Interview
---
Conscious Nation Radio
Linda speaks about her own journey finding love, plus topics such as self love, the latte act & other ways to cultivate a meaningful relationship.
---
Spiritual Media Blog

Interviewer & blogger Dr. Matthew Welsh sits down with Linda for a lively and insightful discussion about love. Discover the difference between love and loving, and much more.
Click HERE for the interview.
---
Natural Awakenings New Mexico

Natural Awakenings New Mexico profiles Linda and her new book Love Skills.
Click HERE for the interview.
---
PsychCentral Blog

Margarita Tartakovsky, MS, spotlights Linda's new book and the three magic words to cultivate your connection with anyone (including yourself).
Click HERE for the profile.
---
Shelf Aware Books
Listen to Linda's interview with Shelf Aware Books.
Want to read the transcript? Click HERE.
---
---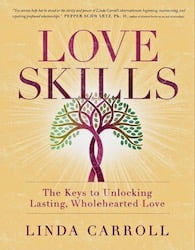 Linda's book, Love Cycles: The Five Essential Stages of Lasting Love, describes the five stages of intimate relationships in detail, illuminating the behaviors associated with each stage and strategies for successfully navigating them.
This companion workbook, Love Skills, is a practical guide to help readers design their own tool kit for creating and maintaining a loving relationship.
Exercises, activities, self-assessments, and other concrete tools allow readers to understand where they are in their relationship. Thorny issues are addressed, including the loss of sexual energy, why what once seemed endearing is now annoying, and the many ways that family history and personality type can wreak havoc in relationships.
Linda's well-researched practices help keep love alive in the midst of seemingly intractable differences, and specific, effective solutions to couples' most common struggles provide a clear map for moving forward. Most importantly, Linda's couple-tested techniques allow readers to deal with conflict without losing connection, and show that conflict, when navigated properly, can lead to renewed closeness and unprecedented connection.
Publication Date: February 14, 2020
Order Now: