Upcoming Events
Click the categories below to explore upcoming workshops and special events.
Love Skills:
A Virtual Class for Couples
with Linda Carroll
and Deb Lyman for the Enneagram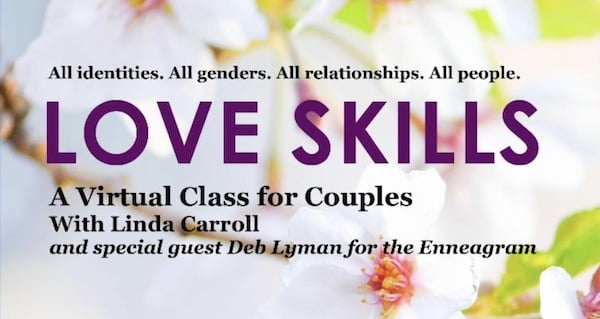 From Conflict to Connection:
Actionable relationship practices
bringing quick results.
Mondays, 5 - 6 pm PST
September 20 - November 15, 2021
Available from ANYWHERE.