New & Noteworthy from Linda
Enneagram & Friendship
A daylong live, in-person retreat at the Oregon Coast with Deb Lyman and Dale Rhodes.
Join us for introspection, reflection, storytelling, and fun using the Enneagram to explore how our types and instincts impact our friendships⏤past and present⏤gifts, and challenges.
April 29, 2023 • 9:30am - 5:30pm
Download the Flyer HERE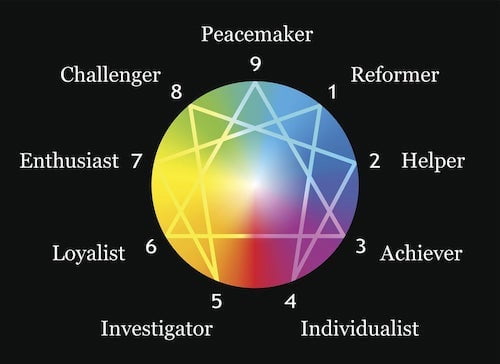 Three Magic Words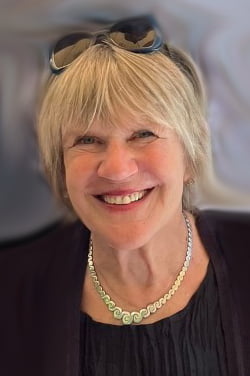 Three Magic Words can help relationships, often in remarkable ways.
Contributing to Rancho La Puerta's Inner Fitness series, Linda's marvelously practical and practically marvelous essay is HERE.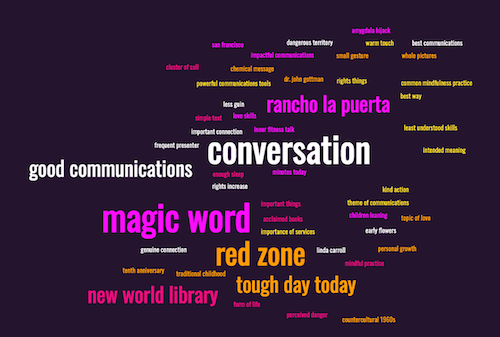 Linda Carroll
MS, LMFT, BCC
I am a Licensed Marriage and Family Therapist who has been working as a psychotherapist for 35 years, a teacher, and a Board Certified Life Coach.
I am the author of Love Cycles: The Five Essential Stages of Lasting Love, which has been translated into four languages, and the highly-acclaimed book, Love Skills, published in 2020.
To reach as many people as possible about the steps to true intimacy, I frequently present my "Love Cycles" program at the renowned Rancho la Puerta wellness retreat and other venues across the country. I also speak about relationship issues on radio programs and podcasts, and I write for many online magazines.
The deepest meaning of being human has always fascinated me. Throughout my adult life, I've studied psychology, poetry, philosophy, spirituality and literature, and I've come to understand how those realms intertwine and enrich one another.
Additionally, I have found that my own everyday challenges—maintaining a loving, long-term relationship, raising children, developing my career, facing illness, and grieving the loss of people I love—have been my most valuable teachers. The very experiences that have brought me my greatest joys and pain have been the sources of my greatest life lessons.
Like anyone with whom I work, my own life has been filled with complexity. My calling is to use that complexity to help my clients claim their own stories and find their own paths.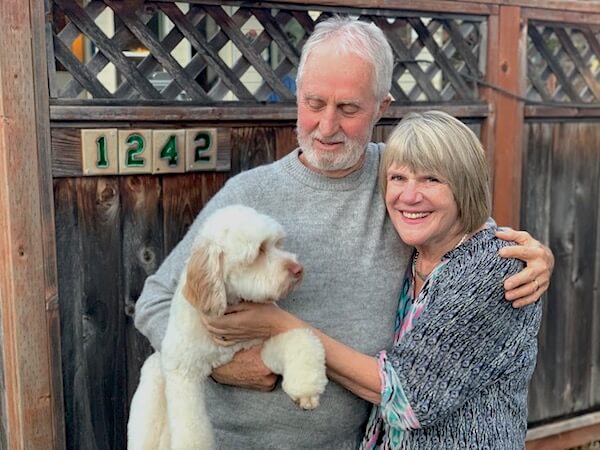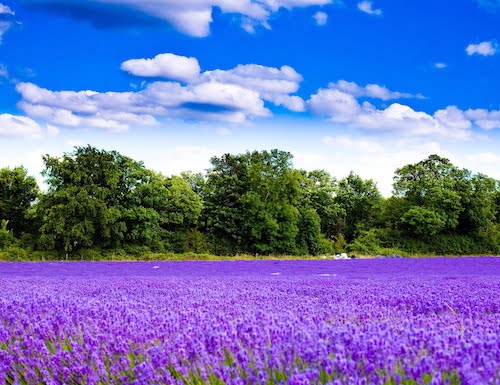 I would welcome the opportunity to help you discover your next growth path, and to help you to safely and wisely reach your heart's destination.
---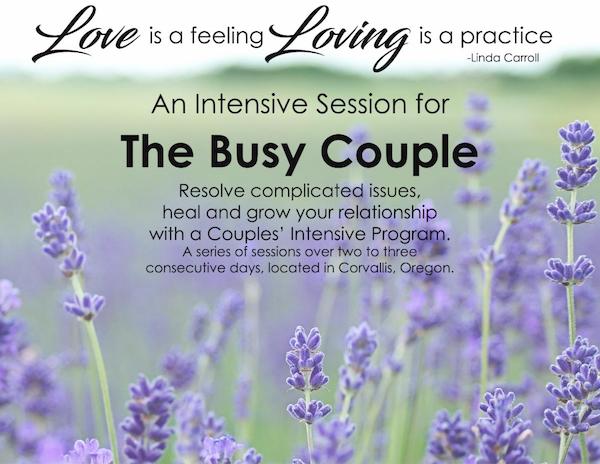 Intensives for The Busy Couple
---
"Spend a weekend with Linda Carroll, and you'll discover more ways to connect than you thought possible. I fell in love with my wife again and again, and it lasted long after our intensive ended."
⏤ Sam Keen, Philosopher & Writer
---
Email Linda for More Info

Linda joins Jordan Harbinger on his podcast for a probing, insightful discussion. Discover fascinating insights on love and relationships, including how best to deal with what happens when your partner forgets to buy the spinach.
TeleHealth is Available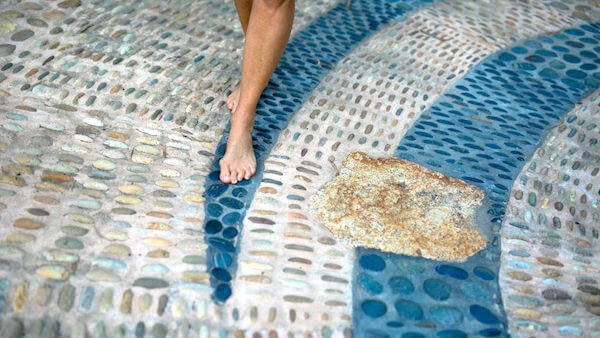 TeleHealth is available, especially during this time when communities have implored and required us to self-isolate.
I have been working through Zoom and Skype for several years with individuals and couples, and successfully so, throughout the United States and overseas. For more information:
Just One at a Time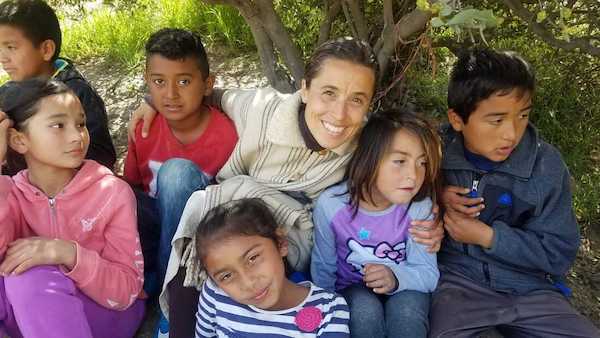 I am also the co-founder of a non-profit, One Story at a Time, which brings humanitarian aid and hope to the most vulnerable people and sentient beings ​in Mexican border towns and to support the volunteers who help.
To learn more about me,
and to see a film about our organization,
please click HERE.

Click HERE for Linda's BCC Info